The ZOOM Children's Museum focuses on the playful mediation of knowledge. Its activities – exhibitions, ZOOM Animation Studio, ZOOM Atelier, lectures and ZOOM Science – are constantly being developed and expanded.
The ZOOM exhibitions make subjects related to science, the arts, everyday culture and architecture interactively accessible to children aged between six and twelve. Artists from various disciplines work with the children on topics associated with the natural sciences, everyday culture, sociology, philosophy, and, of course, art.
In the ZOOM Atelier, artists introduce artistic techniques to children aged between three and twelve in a playful way.
The ZOOM Animation Studio, the multimedia lab, gives children and adolescents aged between eight and fourteen the chance to take on the roles of script writers, directors, cameramen, photographers and sound engineers.
The ZOOM Ocean is an adventure and playing area for children up to six years of age. The two levels, Underwater World and Ship's Deck, stimulate the children's motor, cognitive and social skills.

ExtraVALUE for Erste Bank customers:
Upon presentation of a debit card, customers of Erste Bank receive tickets for their children at a reduced price.
Atelier, Animation Studio: €5.00 (instead of €6.00)
Ocean: €3.50 (instead of €4.00)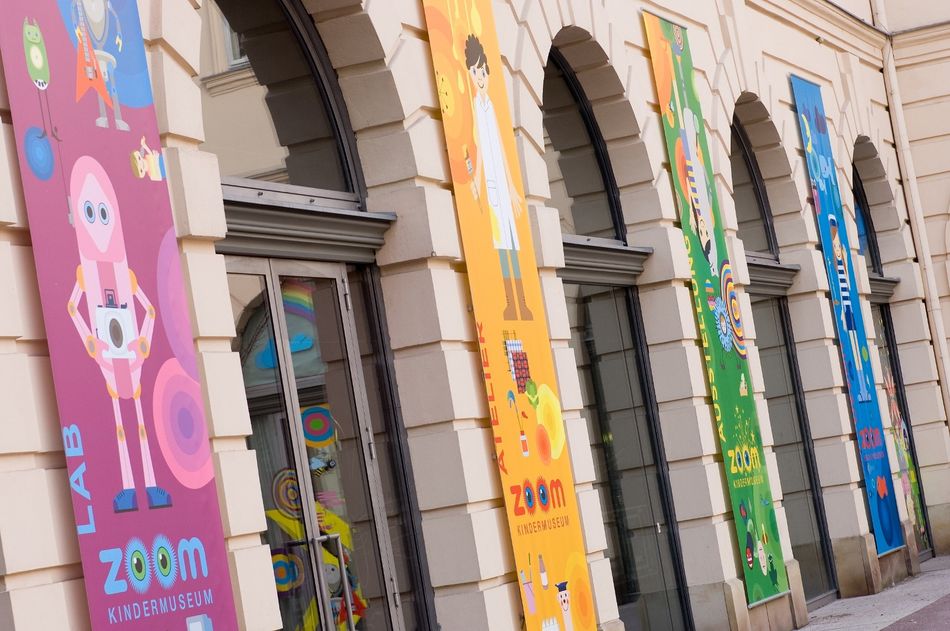 ZOOM Kindermuseum
MuseumsQuartier
Museumsplatz 1
1070 Vienna
Tel.: +43 1 524 79 08
25 Years Zoom Children's Museum